Happy
depression
Valentine's Day. I made some banners that can be e-mailed as greetings or used in journals or what have you. Also I'm making an icon dump of the icons that have built up in my photobucket. Some are quite old.... Anyway, please enjoy anything that you like.
**Oh, yeah. Check out the infamous
A Series of Unfortunate Events Valentines
if you haven't before.**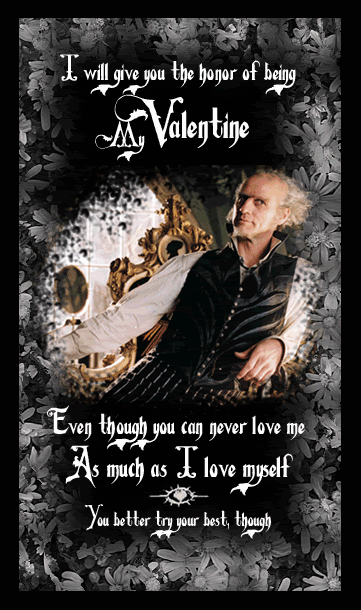 At least then you can tell my photoshopping has improved slightly. Sorry I didn't actually make Valentines this year for anyone who actually liked them more than slightly.
~ *Image heavy post here* ~
(
Collapse
)